Introduction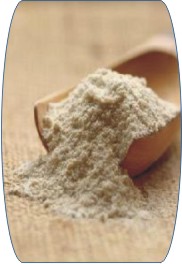 Wasit is in the southern province of Iraq. Wasit Flour Milling is engaged in producing flour for the whole region. Being under sanctions in Iraq, it designed to resolve flour needs for the whole region with a total output production of 200-250 metric/tonnes per day.
WFM ships 100-150 metric/tonnes per day to central Iraq, which is carried by Al-Juhara Shipping Co. Due to our expertise in flour milling, Al-Burhan Group managed to conclude a contract of five flour mills in five governorates of Iraq in collaboration with GBS Italy.
Al-Burhan and GBS Italy also concluded a contract for conveyor belts linking two of the biggest flour mills in Iraq with a capacity of 500 MT/per day, between Taji and Daura.
Constructive association between the traditional partners, offers better prospects for their development; it does not mean that the valuable properties acquired will be relinquished, but only that the least efficient ones will be dropped, uniting, we should engage in a self-evaluation to see weakness in the former perfection and we should achieve success by a sum total of the results. The new group named Al-Burhan Group should be associated with earlier success and inspiration, that inspires consumer confidence and trust.
Kinds of flour we produce:


Confectionary Flour:
Use up for Cake & Cookie Macaroni meaty Supply Confectionary Biscuit.


Star Flour Grade 1:
Use up for high quality bread


Star Flour Grade 2:
Used for baking pastries


Normal Flour %12:
Use up for baking local breads


Bran:
Use up for bestial food