In 2013 Al-Burhan Group built Al-Burhan Precast Concrete Factory for Precast Concrete in the Wassit area to the South-East of Baghdad with assistance and equipment from Weiler Company. The factory currently supplies the Iraqi market with precast concrete products such as slabs and wall panels which are used in the construction of residential and commercial projects.
Location
Al-Burhan Precast Concrete Factory is located in the Wassit Province, 130 km to the South-East of Baghdad. The location helps provide efficient distribution and delivery of concrete products to construction projects across Iraq.
Objectives
The factory was established to meet the growing needs of Iraq's development sectors. It also offers economical and short-term construction solutions for a variety of private and public buildings:
- Low cost mass housing
- Individual villas
- Town houses
- Apartment blocks
- Commercial shopping centres
- Schools
- Hospitals
- Industrial hangar and storage units

The Al-Burhan Precast Concrete Factory Brochure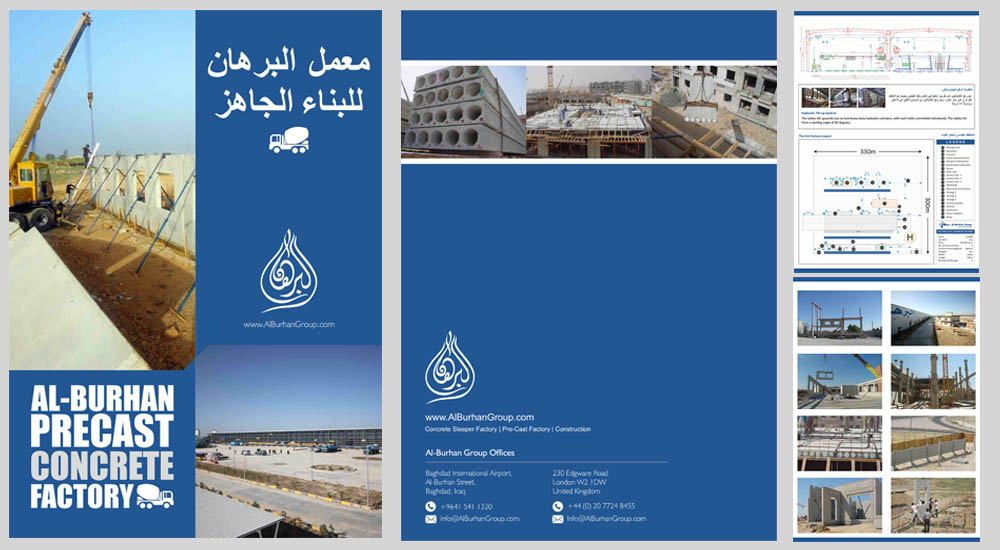 Download the PDF here

Advantages
Al-Burhan Group aim to upgrade Iraq's construction sector with the latest technological techniques and provide precast concrete products characterised with a number of advantages:
- Strong and extremely durable concrete products.
- Products shaped in nearly any design.
- Excellent quality products.
- High fire-resistance.
- Able to add materials to withstand earthquake and natural disasters.
- Ability to be used in any construction application.

Concrete Products
The daily production of Al-Burhan Precast Concrete Factory includes the following:
- Hollow Core Slabs
- Tilting and Fence Products
- Beams and Columns

New Production Systems
Al-Burhan Group has added two concrete batching plants from Weiler and Marcantonini to the factory production lines in order to provide additional services and tailor-made solutions to its customers
---