Please contact the following email:
rtp@alburhangroup.com
or please call 00964 (0)781 302 7922 for enquires.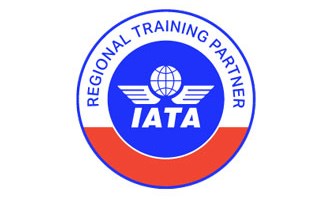 Al-Burhan Group are pleased to announce its partnership with IATA in forming a Regional Training Provider (RTP) Centre in Baghdad, Iraq. The first of its kind ever in Iraq. We hope that this unique and leading facility will guide multiple organizations and airlines in Iraq in the Aviation field and will lower the cost and time needed for such training for companies and people in Iraq.
Al-Burhan Group will have a grand opening of its class rooms, auditorium and teaching facilities for the IATA RTP on the 14th of May 2023, with courses starting shortly afterwards. More information about the RTP program can be found here.
Al-Burhan Group are very pleased to be working with IATA on this pioneering and revolutionary program in Iraq.
The Al-Burhan Centre located at the Baghdad International Airport is a state of the art facility constructed in 2023 comprising of over 4500 sqm serviced office space. Al-Burhan Group will be delegating a space of 350 sqm comprising of offices, auditorium and classrooms, which will be fully furnished with the relevant IT equipment ready to host candidates for training.
Accommodation
The Al-Burhan Centre is adjacent to our 350 room luxury hotel which was constructed in 2023 to offer luxury accommodation within walking distance to the RTP IATA Training Centre. Bookings can be made directly with Al-Burhan Group and discounted rates apply to candidates taking courses.
Onsite Facilities
The Al-Burhan Centre also comprises of two state of the art gyms, swimming pool, a buffet restaurant and an ala carte dining restaurant. All rooms also have access to 24/7 room service should it be required by candidates.
Leisure
Please see images below of our state of the art restaurant, swimming pool and gym.
---
---

How To Find Us

The best transport links into the Al-Burhan Centre are via road, and car which is accessible by the main Baghdad road to the airport. Our training facility can be reached from any point in Baghdad within a maximum 45 minutes to an hour.

The address for our training facility is The Al-Burhan Centre, Al-Burhan Street, Baghdad International Airport, Baghdad, Iraq. For any further information as required please contact the following number: 00964 (0)781 302 7922.